UCF's Brightest Shine During Luminary Awards
15 faculty members were honored for being academic leaders, bettering lives, and shining a light in the world.
The UCF community celebrated the accomplishments of 15 exceptional faculty members at its annual Luminary Awards Wednesday.
UCF leadership lauded faculty members for being leaders in their fields and conducting work that has had a significant impact on the world.
COVID-19 disrupted plans for the recognition ceremony in 2020 so UCF honored the 2020 and 2021 winners together. UCF President Alex Cartwright, Interim Provost Michael Johnson, Vice President for Research Elizabeth Klonoff and Vice Provost for Faculty Excellence Jana Jasinski were on hand to recognize each winner with glass awards.
Deans, chairs and directors from across the university nominate candidates for the award and a selection committee determines the winners. Many deans and chairs joined previous Luminaries and close friends and family of Wednesday's honorees to celebrate.
In addition to the glass award, faculty members will be featured on the new Luminary Awards Recognition website launched after the event.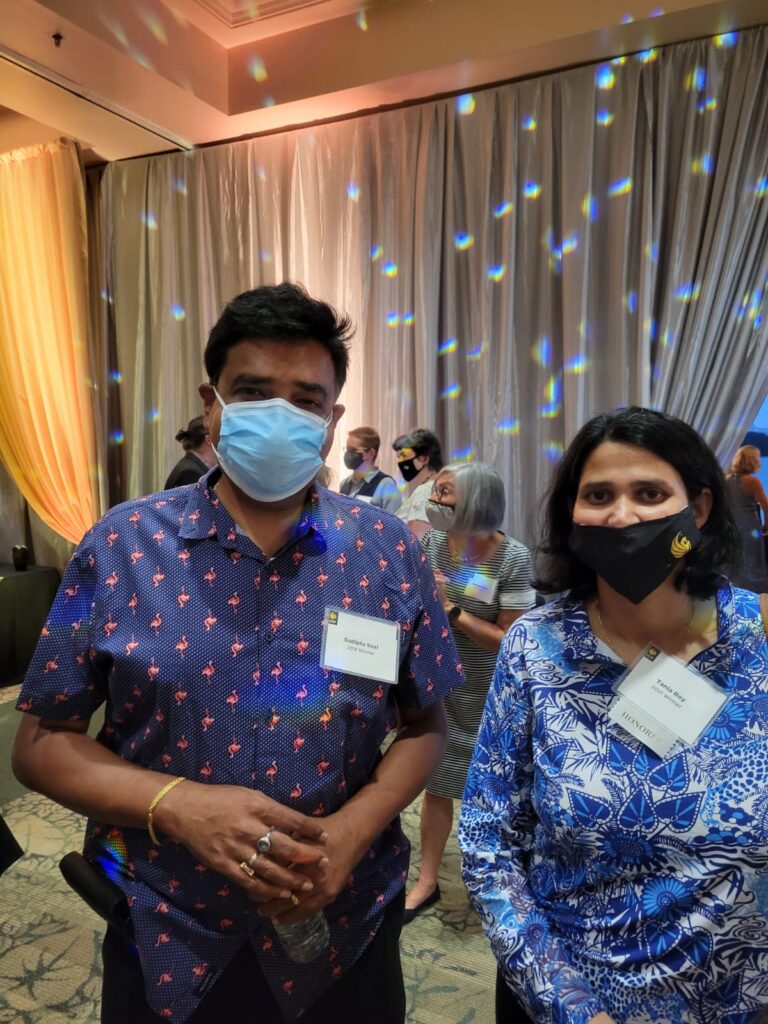 Tania Roy, College of Engineering and Computer Science, NanoScience Technology Center
Tania Roy is a valuable researcher in the realm of nanoscience and next-generation electronics. Her current research is looking at systems that can emulate the capacity and speed of a human brain. This process is aimed at replacing slower, bulkier programs with wearable devices that can monitor health biometrics for the elderly to use at home. Her expertise — she's published more than 20 journal articles since 2018 — and innovative approach makes her a popular conference speaker. Roy has been recognized with an NSF CAREER award as a testament to her high-impact research. Her latest research looks to develop more technology that can replicate human mechanisms. One of these projects includes cameras on drones that can immediately process what they are seeing as a human eye would. Her cutting-edge work and creativity continue to inspire both novices and practiced scientists today.