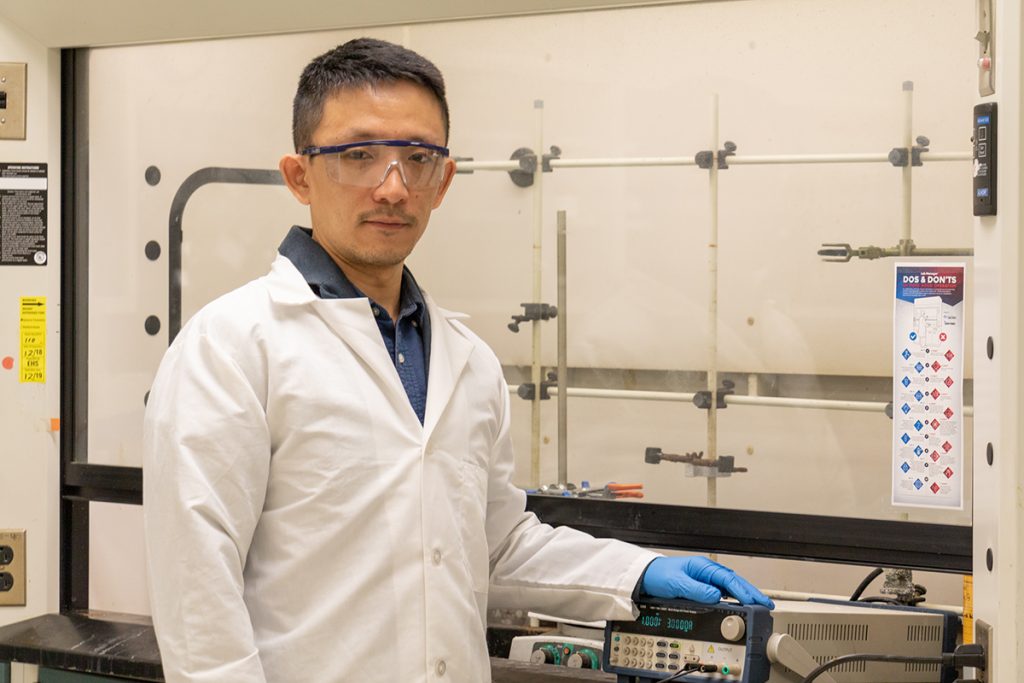 Dr. Yang received CECS Researcher of the year at the Associate Level award.
The University Research Council and the Office of the Vice President for Research are proud to offer the Excellence in Research Awards. Each college may select one research award recipient.
One Excellence in Research award is available to the combined research faculty in those institutes and centers not directly associated with an academic college. Each college researcher selected is considered for one additional University Excellence in Research Award.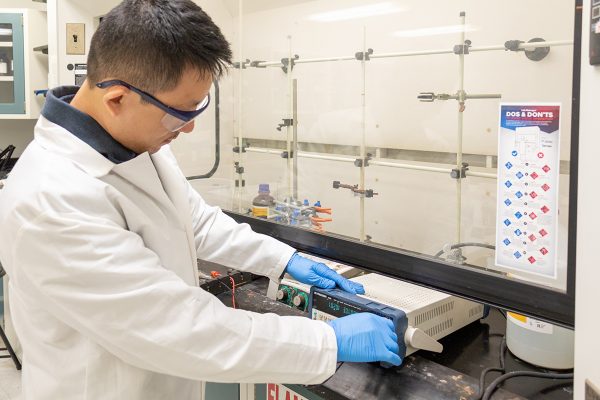 Dr. Yang's research lab is dedicated to investigating surface and interface engineering of emerging materials at the nanoscale and atomic level for applications in renewable energy and sustainability. More specifically, his research is mainly focusing on the following primary areas: 
Transformative nanomanufacturing of functional materials for various renewable energy devices, such as metal-air batteries, metal-ion batteries, flow batteries, and fuel cells. 

 

High-safety and reliable batteries beyond lithium-ion.

Novel catalysts for clean fuel production, chemical generation, and solar energy harvesting.

Climate change and greenhouse gases reduction and wastewater treatment through artificial photosynthesis.