Dr. Lin Hu, 2021 Founders' Day Honoree
Dr. Lin Hu received the Outstanding Dissertation Award and was recognized as one of the 2021 Founders' Day Honorees (https://www.ucf.edu/news/2021-founders-day-honorees/). He completed his doctoral research with Prof. Xiaofeng Feng, with a focus on catalytic materials for electrochemical energy conversion. He revealed structure-activity relationships of metal catalysts for the electrochemical nitrogen fixation and electrochemical conversion of carbon dioxide to chemical fuels. He also discovered the effect of the catalyst microenvironment in gas-involving electrochemical reactions.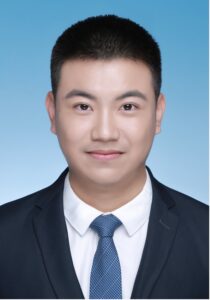 The annual recognition celebrates the outstanding academic achievements of our faculty members and students. As we recognize these achievements, we remember the efforts of those women and men who made this university a reality, and we prepare for the accomplishments of the future.
In an extraordinary time, our faculty and students have continued to show they are innovative and resilient.