Distinguished Alumna Catherine Kammerer, Ph.D.
'13 M.S., MSE; '15 Ph.D., MSE (Advisor: Prof. Sohn)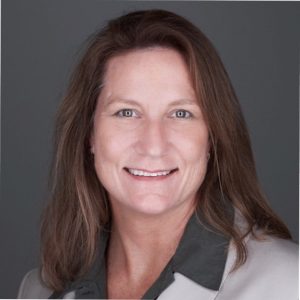 Catherine "Cathy" Kammerer, Ph.D., is a Senior Engineering Manager at Aerojet Rocketdyne, West Palm Beach, Florida. She provides materials characterization, process development, manufacturing, and other design support functions of rocket engines by developing innovative materials and process solutions to meet the performance needs of space flight. This includes coating applications, additive manufacturing techniques, dissimilar materials joining, and applications of powder metallurgy. Also, ensure the rigorous materials and processes requirements of our government and commercial customers are appropriately incorporated into the design and manufacture of rocket engines.
Cathy has spent the majority of her career on Florida's Space Coast working in the automotive manufacturing industry before joining the Space Shuttle program.
In addition to her industry experience, Cathy has exercised her passion for education and opportunity by teaching at Brevard Community College. eastern Florida State College and the University of Central Florida.
She has several technical publications to her name and has been recognized as a leader in industry and academia, including receiving NASA's prestigious Silver Spoon award. She has been honored by the Society of Women Engineers as Space Coast Engineer of the year, and by UCF for Excellence in Teaching.
Cathy serves on the Board of Directors for St. George's Center, an organization that helps underserved people in Northeast Palm Beach County in their journey toward a path of self-sufficiency. Two major programs are the homeless feeding and support services program and a program for elementary children offering tutoring, homework assistance character development, self-esteem lessons, and team building assignments. As a board member, Cathy is an active member of the Human Resources and Board of Governance committees, and a founding member of the Education committee with a vision of providing scholarships to local students to study at UCF.