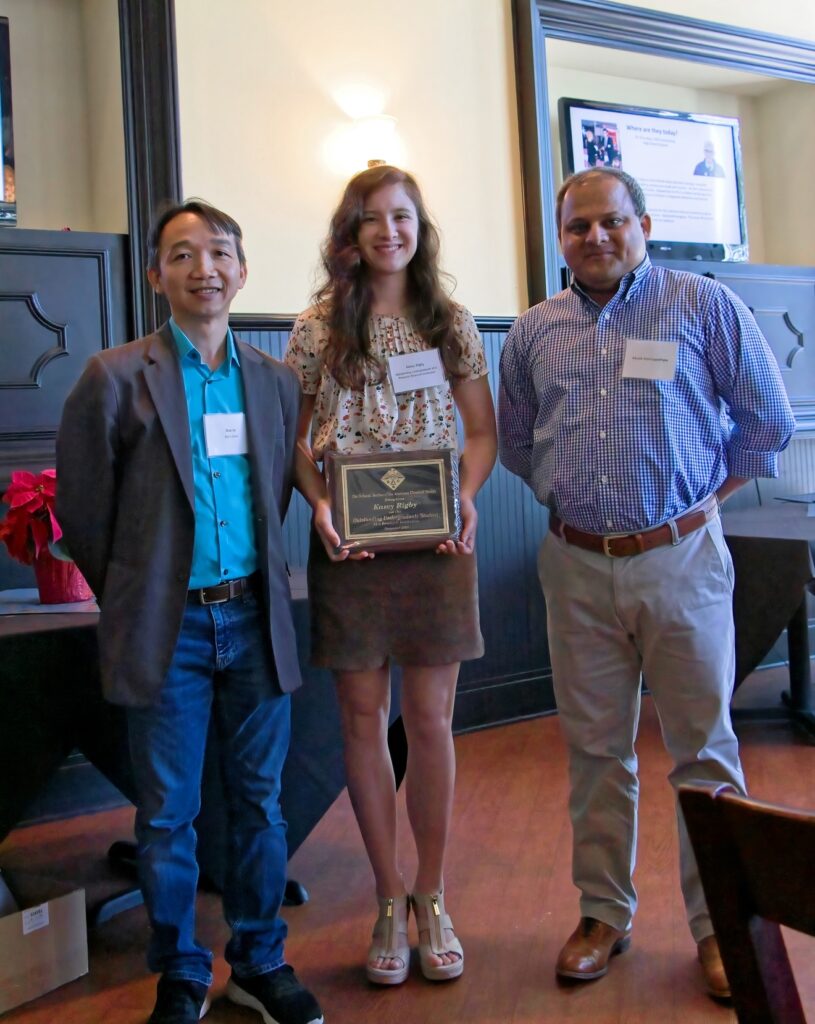 Kasey Rigby (Senior, BMS) received the 2021 Outstanding Undergraduate at a Primarily Research Institution Award from the American Chemical Society Orlando Section. She received a plaque and monetary award and was honored at the Orlando Section's annual banquet on Dec. 4th.  She was nominated by Dr. Mukhopadhyay for this award. The Orlando Section awards program enhances our mission of advancing the broader chemistry enterprise and its practitioners for the benefit of Earth and its people.
This award recognizes a student at a university that awards graduate chemistry degrees.  These students are not required to plan chemistry for their career.  Criteria include: (a) Coursework: excellent performance in chemistry courses, contributions to the learning environment, positive influence on peer group in class; (b) Leadership: chemistry extracurricular activities, public outreach, and volunteerism; (c) Other involvement in non-chemistry extracurricular endeavors
Kasey has been pursuing research with Dr. Kausik Mukhopadhyay since 2018. Currently, she is working on her Honors Undergraduate Thesis on antimicrobial efficacy for burn wounds using silicate-based bandage systems. Kasey has been accepted with full scholarship in the UCF Medical School, where she plans to attend starting Fall 2022.
C&EN News: https://cen.acs.org/people/awards/ACS-Orlando-Section-confers-annual/99/i42