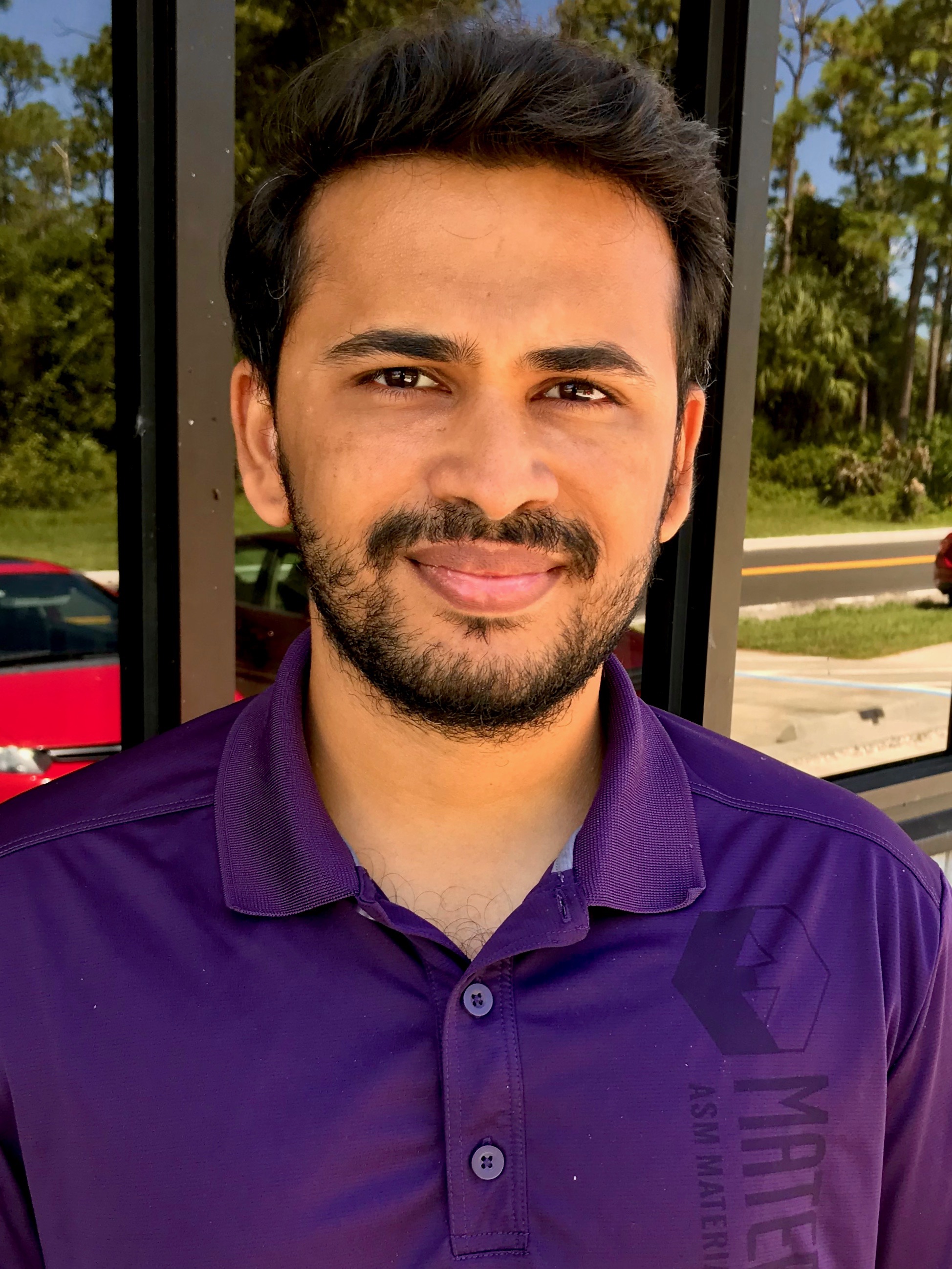 MSE Ph.D. student Aadithya Jeyaranjan has been awarded the UCF Graduate Dean's Dissertation Completion Fellowship. This fellowship provides a stipend of $10,000, tuition support, and health insurance for Spring 2020.
This award is college nominated and is intended for students in their final semester of graduate education who have a realistic expectation of degree completion in the Spring semester. The award will allow students to forgo their non-research related employment obligations to concentrate on completing their dissertation.
Aadithya's Ph.D. thesis explores the use of rare earth oxides for electrochemical energy storage applications. In the past, he has won several research and travel awards including first place at the UCF's Graduate Annual Research Forum, 2018. He also severed as one of three prestigious student members of the ASM international board of trustees (208-2019). Currently, he is the chair of the Materials Advantage UCF chapter and the secretary of ASM Central Florida chapter.